WWW Wednesday is a meme hosted by Sam at Taking on a World of Words and was formerly hosted by A Daily Rhythm. It is open for anyone to participate, even without a blog you can comment on Sam's post with your own answers. It is a great way to share what you've been reading! All you have to do is answer three questions and share a link to your blog in the comments section of Sam's blog.
The three Ws are:
What are you currently reading?
What did you recently finish reading?
What do you think you'll read next?
What are you currently reading?
"I know that I am young, but I am ready for the great responsibility that lies before me."
Victoria by Daisy Goodwin. This book has been very much a happy accident for me. I snagged it haphazardly from a shelf on my way into the library to have something to read while my daughter played. This story is about the reign of Queen Victoria of England and so far it has been wonderful.
Dangerous Dreams by Mike Rhynard. This book was given to me as an eARC by NetGalley. I was very excited to get it as the story of the lost colony of Roanoke is fascinating to me. It is pretty much the only piece of American history that I find interesting. However, the story is falling flat. So much useless detail and the dialogue is never ending and dull. Probably going to DNF this one.
What did you recently finish reading?
LIGHT THE CANDLE
YOUR FAMILY
IS STILL
DEAD
The Haunting of Ashburn House by Darcy Coates. I don't pick up a horror novel often but when I do I like it to scare the dickens out of me. This one sure delivered on that. Even thinking about it now, a week after I finished reading it, I'm looking over my shoulder shuddering. Now that is effective horror.
What do you think you'll read next?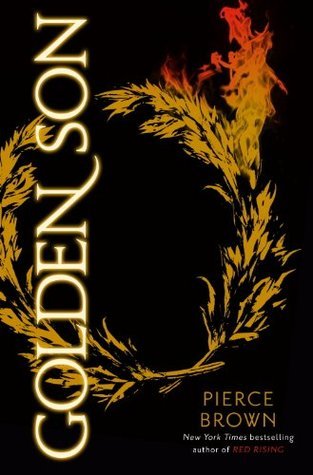 "I will die. You will die. We will all die and the universe will carry on without care. All that we have is that shout into the wind – how we live. How we go. And how we stand before we fall."
Golden Son by Pierce Brown. I read the first novel in this trilogy, Red Rising, not too awful long ago and was thrilled by it. Lately I've had an itch to continue the trilogy so hopefully I can get a copy of this book soon. Brown's writing was riveting in Red Rising and his attention to detail and depth of story impressed me. Hopefully Golden Son lives up to expectations.
Thanks for reading and feel free to leave a link to your WWW Wednesday in the comments. Happy Wednesday!