Renee began this Throwback Thursday meme at Its Book Talk as a way to share some of her old favorites as well as sharing books that she wants to read that were published over a year ago. Books that were published over a year ago are almost always easier to find at libraries or at a discounted sale price. As I have been sifting through my TBR list and purging those books that no longer hold my interest, I came across several from years past that I have not yet had the opportunity to read that I'd love to share with you!
---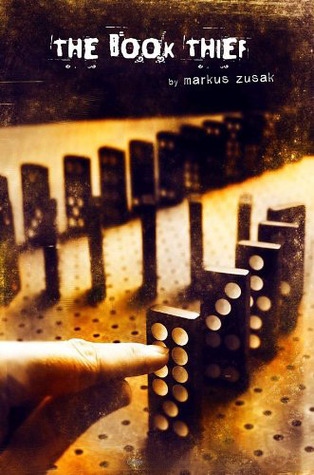 Title: The Book Thief by Markus Zusak
Published: March 14th 2006 (first published 2005)
Added to TBR: December 2016
Published by:  Knopf Books for Young Readers
It's just a small story really, about among other things: a girl, some words, an accordionist, some fanatical Germans, a Jewish fist-fighter, and quite a lot of thievery. . . .
Set during World War II in Germany, Markus Zusak's groundbreaking new novel is the story of Liesel Meminger, a foster girl living outside of Munich. Liesel scratches out a meager existence for herself by stealing when she encounters something she can't resist–books. With the help of her accordion-playing foster father, she learns to read and shares her stolen books with her neighbors during bombing raids as well as with the Jewish man hidden in her basement before he is marched to Dachau.
This is an unforgettable story about the ability of books to feed the soul.
---
You ever feel like you are the last person in the world to read a book? I've been seeing this one every time I turn around for years. In fact, I just glanced through the information on Goodreads and 95% of my friends list has read it. How is that even a thing? It has become one of those books you use as starting point to compare other books to. "(Insert random book title here) is good but it is no Book Thief." I'm sure I'll get to it eventually. Maybe. Probably.
"I wanted to tell the book thief many things, about beauty and brutality. But what could I tell her about those things that she didn't already know? I wanted to explain that I am constantly overestimating and underestimating the human race-that rarely do I ever simply estimate it. I wanted to ask her how the same thing could be so ugly and so glorious, and its words and stories so damning and brilliant."
What are some older books sitting on your TBR?