WWW Wednesday is a meme hosted by Sam at Taking on a World of Words and was formerly hosted by A Daily Rhythm. It is open for anyone to participate, even without a blog you can comment on Sam's post with your own answers. It is a great way to share what you've been reading! All you have to do is answer three questions and share a link to your blog in the comments section of Sam's blog.
The three Ws are:
What are you currently reading?
What did you recently finish reading?
What do you think you'll read next?
What are you currently reading?
Behind them, across the hall, the dancers shattered their roses on the floor, and Aedion grinned at his queen as the entire world went to hell.
Queen of Shadows (Throne of Glass #4) by Sarah J. Maas. To continue on my reread of the Throne of Glass series (sans Tower of Dawn because that book was crap), I started on Queen of Shadows yesterday. During my first read, this book was my favorite of the series. I am only a couple of chapters into my reread but I am hoping that I enjoy it as much the second time through as I did the first. 
What did you recently finish reading?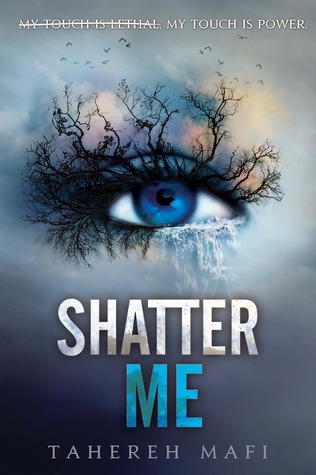 I've been screaming for years and no one has ever heard me.
Shatter Me (Shatter Me #1) by Tahereh Mafi. I got more than halfway through this book before I decided to throw in the towel so I still consider it a read book. The first 50 pages or so I was really interested in what was going on, in the developing story, and then everything went down the drain. Senseless romance, underdeveloped characters, rushed story lines, vague settings, countless exceptions to a self proclaimed world rule…I couldn't stand it anymore and returned it to the library unfinished. 
What do you think you'll read next?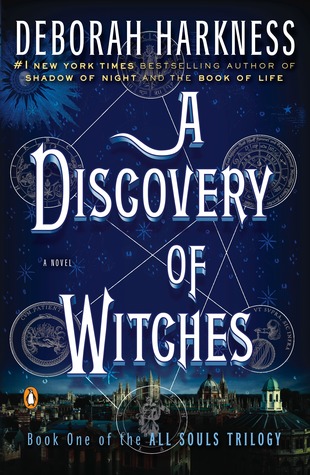 Yes, I see that you are behaving like a prince but that doesn't mean you won't behave like a devil at the first opportunity.
A Discovery of Witches (All Soul Trilogy) by Deborah Harkness. This morning I picked this book up from the library on a whim. I don't know what drove me to grab it, but I did. Hopefully the universe was leading me in a good reading direction because this book is certainly longer than I usually have the patience for. I guess we will see!
Are any of these on your reading list? Do you tend to shy away from books over 500 pages like I do because I have the attention span of a hyperactive toddler? Talk to me!