Title: King of Fools (The Shadow Game #2) by Amanda Foody
Publisher: Inkyard Press
Publish date: April 30, 2019
Read as: eARC from Netgalley
My rating: 4
Indulge your vices in the City of Sin, where a sinister street war is brewing and fame is the deadliest killer of them all…
On the quest to find her missing mother, prim and proper Enne Salta became reluctant allies with Levi Glaisyer, the city's most famous con man. Saving his life in the Shadow Game forced Enne to assume the identity of Seance, a mysterious underworld figure. Now, with the Chancellor of the Republic dead and bounties on both their heads, she and Levi must play a dangerous game of crime and politics…with the very fate of New Reynes at stake.
Thirsting for his freedom and the chance to build an empire, Levi enters an unlikely partnership with Vianca Augustine's estranged son. Meanwhile, Enne remains trapped by the mafia donna's binding oath, playing the roles of both darling lady and cunning street lord, unsure which side of herself reflects the truth.
As Enne and Levi walk a path of unimaginable wealth and opportunity, new relationships and deadly secrets could quickly lead them into ruin. And when unforeseen players enter the game, they must each make an impossible choice: To sacrifice everything they've earned in order to survive…
Or die as legends. (from Goodreads)
I was provided this book by Netgalley for an honest review
I read the first book of this series, Ace of Shades, last year and while I wasn't blown away I still enjoyed it. So, of course, when I was able to snag myself an early copy of King of Fools I jumped right on that. The early buzz was that this book far exceeded its predecessor and, for once, I actually agree.
We find ourselves back in the City of Sin with Enne and Levi. Now, in Ace of Shades I had hated Enne for the majority of the book and she had only started to redeem her dull and predictable behavior toward the end of the story. I was hoping that we would be treated to that Enne in this book but, alas, the whiny, moping, crying, love sick child was back.
I know, I know. This is being hailed as a book with amazing females characters and girl gangs. I agree, there are some absolutely amazing female characters in this book. Enne simply is not one of them. I groaned every time I came to chapter from her POV. She is about as interesting as a dead fish which is frustrating since she is such a major player in this book.
Before I continue, I should point out that this book is split into two parts. Part I and Part II. While they are both part of the same story they have very different vibes. However, I will tell you right now that they felt like completely different stories written by completely different authors in regards to pacing and characters.
Lets start with Part I Levi. Part I Levi had stolen a chunk of my heart which is really saying something because I very much disliked him in the first book. He is a man whose life has fallen into a state of perilous chaos and he does not handle it well. I LOVE that. His life has gone ass over teakettle and while he is trying to make plans to solve things and, right now, there isn't a lot he can do. I liked this Levi. Sadly, Part II Levi goes back to the same dull as dust predictable scab he was in Ace of Shades.
Another thing I want to point out about Part I has a magnificent m/m romance that had me all a dither. For those of you who did not grow up with a country grandma I will translate, that romance had me all churned up, and in the best of ways. Those scenes are some of the sexiest I have ever read in any book ever.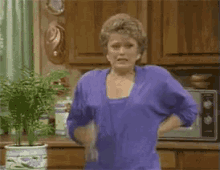 We also are given several magnificent secondary characters in this book that I want to shout about. I would have loved the the entire story to have been centered around them instead of Enne and Levi. The secondary characters were complex, fascinating, and varied. Namely, Jac and Lola. We got to know these two a little bit in the first book but they really bloom in King of Fools and I want so much more from them.
Now, I'm sure you've seen just as well as I that Foody calls this her "Girl Gang" book. I, for one, was highly unimpressed with this so called girl gang that progressed in Part II. They were stereotyped and, for the most part, childish and it just ground my gears. Looking at magazines and mooning over potential sexual partners while maybe one or two of them actually got some work done. Give me a break. That gang could have been magnificent and instead it was more of a high school clique. Disappointed does not begin to cover my feelings on this.
If I could rate this book by each part I would give Part I a full 5 stars and Part II 3 stars. Yes, they are really that different. I would still recommend this book, especially if you've already read Ace of Shades, and I know I'll pick up the last book of the trilogy once it comes out because I need to know how this story ends.