Title: The Queen of Nothing (The Folk of the Air #3) by Holly Black
Published: November 19, 2019
Read as: US standard hardcover
Average Goodreads rating (as of this date): 4.43
My rating: 2
After being pronounced Queen of Faerie and then abruptly exiled by the Wicked King Cardan, Jude finds herself unmoored, the queen of nothing. She spends her time with Vivi and Oak, watches her fair share of reality television, and does the odd job or two, including trying to convince a cannibalistic faerie from hunting her own in the mortal world.
When her twin sister Taryn shows up asking of a favor, Jude jumps at the chance to return to the Faerie world, even if it means facing Cardan, who she loves despite his betrayal.
When a dark curse is unveiled, Jude must become the first mortal Queen of Faerie and uncover how to break the curse, or risk upsetting the balance of the whole Faerie world.
It really is a magical word: no. You say whatever bullshit you want and I just say no.
I'm going to try to keep this short but I do not promise no spoilers, continue at your own risk.
This book is a fucking dumpster fire. I have been waiting for this 305 page load of crap for months and months. I loved The Wicked King! There was angst, there was drama, there was set your pants on fire sexual tension, that book had everything! So, of course when I opened up Queen of Nothing I wanted, and expected, more of the same.
Instead I got a book that felt more like it was ghost written by a kid who only took creative writing because they thought it would get them laid. That is to say, it was a complete and utter dumpster fire.
Cardan has been a difficult, moody, cruel character that occasionally showed signs of a conscious consistently through two books. You loved to hate him and hated to love him. Well, I don't know where that Cardan was in Queen of Nothing. Instead we essentially got a Soft Boy. Cardan never at any point was soft so it felt like I was reading a completely different character and IT DIDN'T MAKE SENSE. He didn't make sense and I was unable to believe that the choices he made were his own. It didn't fit. He didn't fit.
Lets just take a quick second to bring up Locke, frequent antagonist for The Cruel Prince and The Wicked King. I was expecting him to show up and cause havoc and mayhem in The Queen of Nothing as I am sure most of us were. Or maybe a redemption arc. Something. Instead he was killed off page by a character I don't give two shits about before the book even started. I'm sorry, what? Did you just not know what to do with him, child ghostwriter? He could have brought such depth and adversity to this book! Instead he is murdered off page like it is no big deal. Cool. Cool.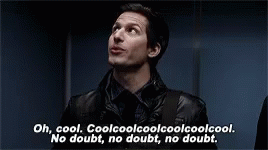 I could go through and give one of these scathing paragraphs for every character in this book. They were all done a grand injustice and I am internally fuming about it. None of the characters behaved as they had been previously set up to behave, none of their actions made sense, and even the more intelligent characters left their wits by the wayside.
This book is garbage and I'm angry. It could have been glorious. It could have been angst and rage and romance and death. It could have been everything.
Instead, it is nothing.