For the last couple of weeks I've been in something of a reading slump. Even just a few months ago this would have driven me crazy and I would have done everything in my power to push through it. This time, however, I just threw my hands up in defeat and let the slump take me, let it run its own course like an illness.
During this time, I've discovered new things I enjoy outside of reading and rediscovered other hobbies and likes that had fallen by the wayside. Here are five things I found, and continue to find, joy in outside of the bookish world.
The Great British Baking Show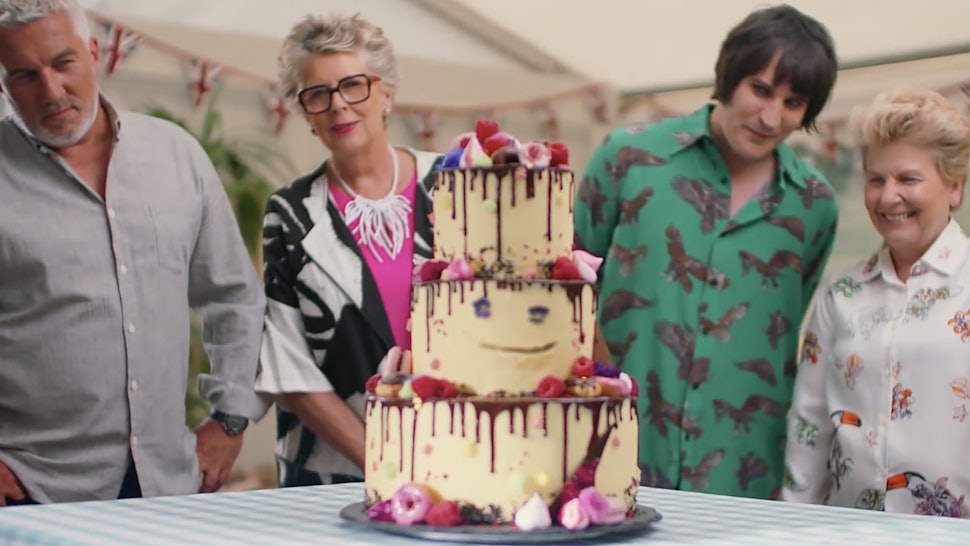 I've heard people talk about this show for years but I had never bothered to tune in. I've watched US cooking shows and simply wasn't interested in more of the drama, willing sabotage, and general unkindness that comes with them. So, when I was idly browsing Netflix and decided to click on a random season (series) of this, I was absolutely and delightfully surprised. I love how the contestants help each other and always have a kind word for the other bakers. Even the hosts are there to lend a hand, share a few kind words, or generally distract the contestants from their stressful and sometimes catastrophic bakes.
Crochet
For several years when I have watched football (US) on Sundays I would sit and crochet during the game as well. I'm not good at being idle. This past season, which recently ended, I didn't pick up the hook and yarn even once. This past week I stumbled across an unfinished project with some of the softest white yarn that I had set aside as some point and never returned to. I started working on it again and it felt good to make something tangible with my hands. The rows are certainly not as neat as they once were but I'll get there again.
Trying New Teas
I'm starting to sound like an old granny watching baking shows, crocheting, and drinking tea. That's alright because I have been enjoying these things. Meandering through the stores recently I've stumbled across some new teas to try and have found two I've been particularly fond of. An apple with sarsaparilla and and elderberry with blackberry. This was interesting to me because I never used to like fruity flavors in my teas, I wanted strictly herbal or black. However, that apple and sarsaparilla is wonderful! There is also a prickly pear cactus tea I've had my eye on and hopefully get to try it soon.
Music
This might seem a little odd but for the last few years I really haven't listened to much music, just a song or two every now and then. Why? Usually if something audio was on in my home, car, or over my headphones it was an audiobook. What is one to do for noise when you aren't reading? So, I dove back into some music I've always loved and discovered some new to me music and it has brought me such joy! While I make dinner I've been singing and dancing around the kitchen and that is just fabulous.
Here are a few of the songs that have had me screeching along recently.
Panic! At the Disco – High Hopes
In this Moment – Adrenalize
The All American Rejects – It Ends Tonight
I'm hoping this reading slump will leave me soon but in the meantime I've found other things that bring me joy. Happiness can be difficult to find in life at times so it is nice to have these moments of peace with things that bring that happiness.
Have a wonderful day, everyone, and happy reading!